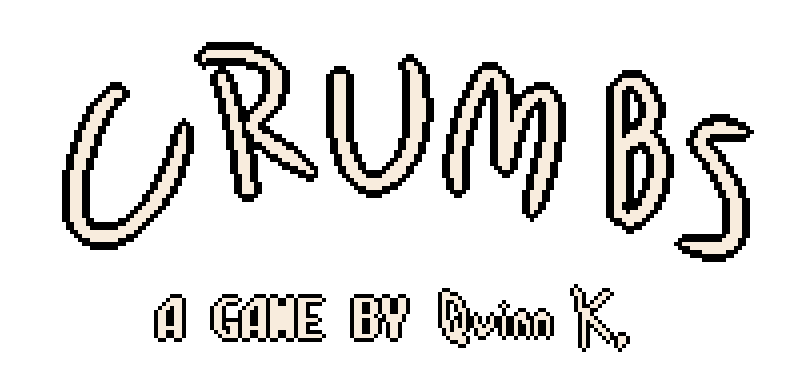 Crumbs
A downloadable 12th of May, 2022 for Windows
What's going on?
It's the 12th of May, 2022. You wake up to an anemic day, significant in all it lacks. You will stay at home, doing your menial tasks; you will not move mountains, and you won't change the world.
When the 12th of May follows on itself like a mirror turned on a mirror, is your life still a life, or just a tape stuck on loop? What if you lose track of where you are in the song?
What is Crumbs?
"Crumbs" is a 20-25 minute short autobiographical simulation game made in RPG Maker 2003. You play as Quinn, a little animal in a world that has no horizon, trying to amuse themselves, even as their spirit is eroded by what they repress.
This game is my "goodbye" to this engine. In creating it, I bumped up against hurdles in RM2k3's construction that show me it's time to move to greener pastures.

List of known issues:
Occasional bugs
Minor visual glitches
PLEASE NOTE THAT THIS GAME USES A SUNRISE/SUNDOWN EFFECT THAT IS UNFRIENDLY TO PEOPLE WITH EPILEPSY

Soundtrack:
Feel free to get the Soundtrack in a higher quality here, if you want.

Purchase
In order to download this 12th of May, 2022 you must purchase it at or above the minimum price of $2 USD. You will get access to the following files: