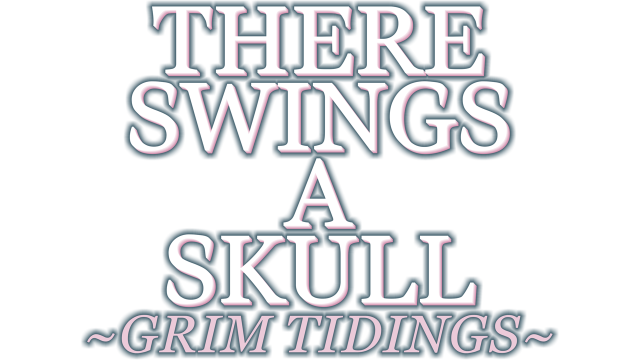 THERE SWINGS A SKULL: GRIM TIDINGS
A downloadable game for Windows
THERE SWINGS A SKULL
The town of Pareildas stands in the center of a vast desert. Its citizens live their lives quietly. Or, at least, they once did.
In recent days the speaker-gallows sprang, weedlike, in the heart of the town - and since its inception the denizens of Pareildas have been sacrificed, one by one. The electric words that spew from the gallows claim this is to staunch the blistering hatred of the vengeful sun... but the heat has only grown more and more unbearable.
OUR PROTAGONISTS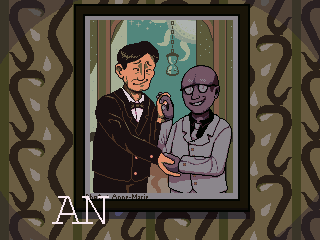 Anatoli works for the town train station. He dreams of leaving Pareildas, so that he might peacefully live out the rest of his life with his husband. His dreams share much in common with the blackened husks of the town's denizens that line the streets.
Pyotr is an independent artist. He hopes, deeply, that he might do something to stop the hellfire slowly consuming Pareildas. But the price of stopping the natural order is immensely steep - and, of course, there's no guarantee this is a natural occurrence at all...

ABOUT THE GAME
There Swings a Skull: Grim Tidings is a narrative-horror game built in RPG Maker 2003 by Conor Walsh and Quinn K., with music by Leaf Let. Though the game initially released as a jam game it was so well-received - and sat so well with our team - that we decided to build it out into a full game
Purchase
In order to download this game you must purchase it at or above the minimum price of $6.98 USD. Your purchase comes with a Steam key. (Note: Steam key not included in Queer Halloween Stories Bundle 2023 — $60 Fright Edition) You will get access to the following files:
TSAS_GT_ITCH_EN_v1.2.rar
332 MB
TSAS_GT_FR_ITCH_1.0.rar
332 MB
if you pay $10.98 USD or more
Download demo
Comments
Log in with itch.io to leave a comment.
This is the first drat type game.
I loved the original, can't wait to play this one!
A fantastic update to the original! Worth the price of admission for the art alone. Played the first half yesterday and the second this morning. :) Great game!


Any chance of getting a Steam key if we buy the game on itch please? I'd rather buy it on here so you get a bigger cut but would prefer the Steam version to play on a Steam deck.

Hello! Steam keys are already active, so every purchase comes with one! :]

Excellent then, thanks, I shall purchase here forthwith. Btw, just started playing Outcry last night, love the art style, dithering patterns and music etc.